...To Live a Beautiful Life
Frank Lloyd Wright believed that every person has "the right to live a beautiful life in beautiful circumstances." To that end, he designed buildings that complement their natural surroundings and viewed architecture as a way to enrich the lives of the people within those buildings.

Wright's approach, called "organic architecture," also considered the interior details of any space. Accents like lighting, rugs, and even dinnerware all factored into the harmony of a Wright-designed home.

Patrick Hayes, founder of 1767, draws inspiration from Wright's holistic method – especially his reverence for nature. "Frank Lloyd Wright was very mindful of the impact that his work had on the environment it was going into. In a similar way, our work is very mindful of the impact that it has on the world that we exist in," says Patrick.

At 1767, this mindfulness is apparent in the reclaimed materials being used to create original artwork, as well as in our reliance on organic shapes and colors. The goal is to make art that complements, rather than contrasts, the space in which it lives.

In fact, complementary creation is how Patrick defines inspiration itself. Rather than trying to emulate something you find inspiring, Patrick explains, "to be inspired by something is to really just be charged by the energy that that piece of art or architecture radiates. You take that away with you and create something new."

Which is why he gravitated to Wright's work originally. "What's really striking about some of the geometric work he did, leaded glass and stained glass work, is that it was such a departure from what people were doing at that time. He wasn't afraid to try something new," explains Patrick.  
1767 designs art and furniture to elevate the harmony of your space, as Wright described. Our goal is to contribute to your beautiful circumstances as you build your beautiful life.
---
We Can't All Live in a FLW Home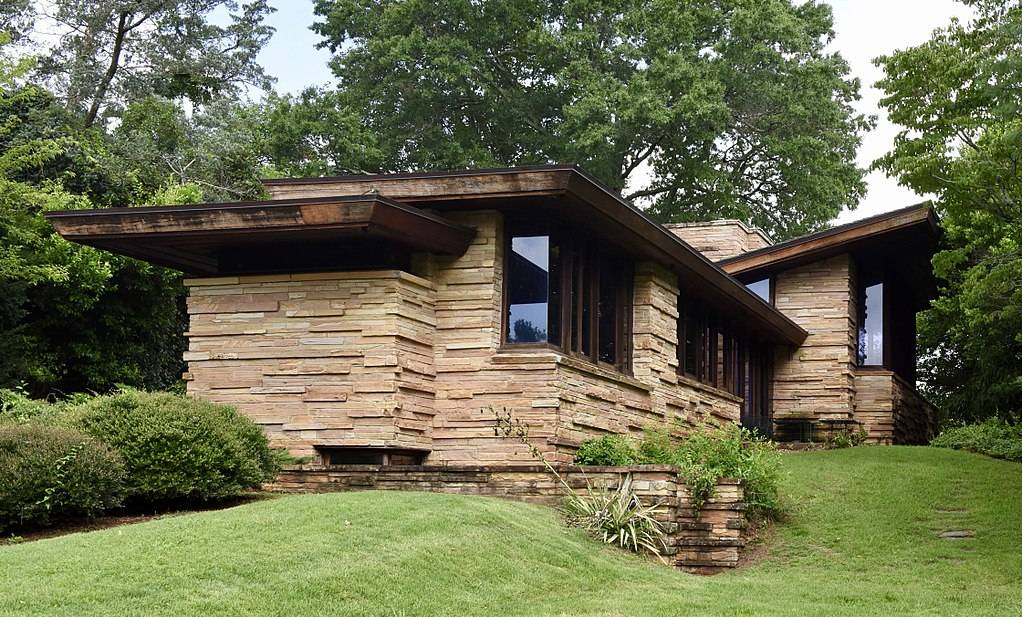 The Seamour Shavin House
334 North Crest Road, Chattanooga, TN
Around 2 hours driving
This private residence was built in 1950 for Seamour and Gerte Shavin, and it's the only Frank Lloyd Wright building in all of Tennessee. It's built of treated Louisiana cypress wood and a similar stonework to Wright's famous Fallingwater, and it offers incredible views of the Tennessee River and Lookout Mountain.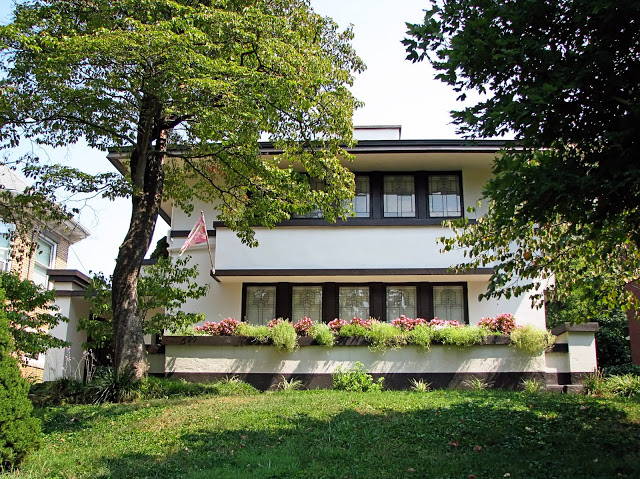 The Zeigler House
509 Shelby Street, Frankfort, KY
Around 3 hours driving
This is the only FLW building in Kentucky, and it makes a fun little pit stop if you're heading up north. It's a private residence that someone still lives in today, but it's a great example of Wright's "prairie house" style.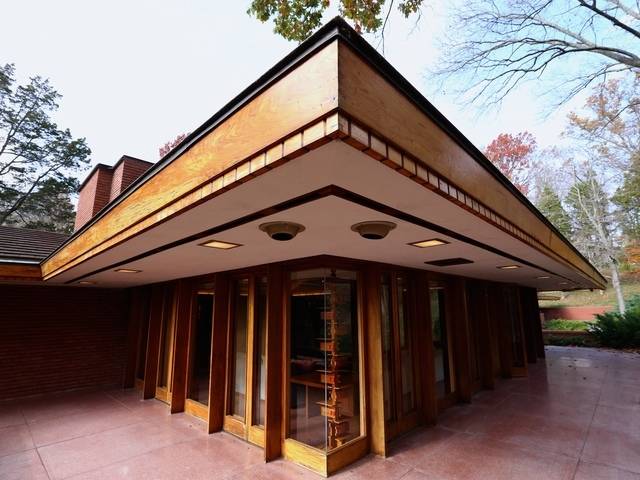 The Boswell House
8805 Camargo Club Drive, Indian Hill, OH
Just over 4 hours driving
This L-shaped home is one of our favorite FLW houses. It's located just north of Cincinnati, and it's one of the few FLW houses that was still inhabited by the original owners (up until a few years ago, at least). The Boswell house was built in 1957, and it still has all of the incredible mid-century built-ins and textiles.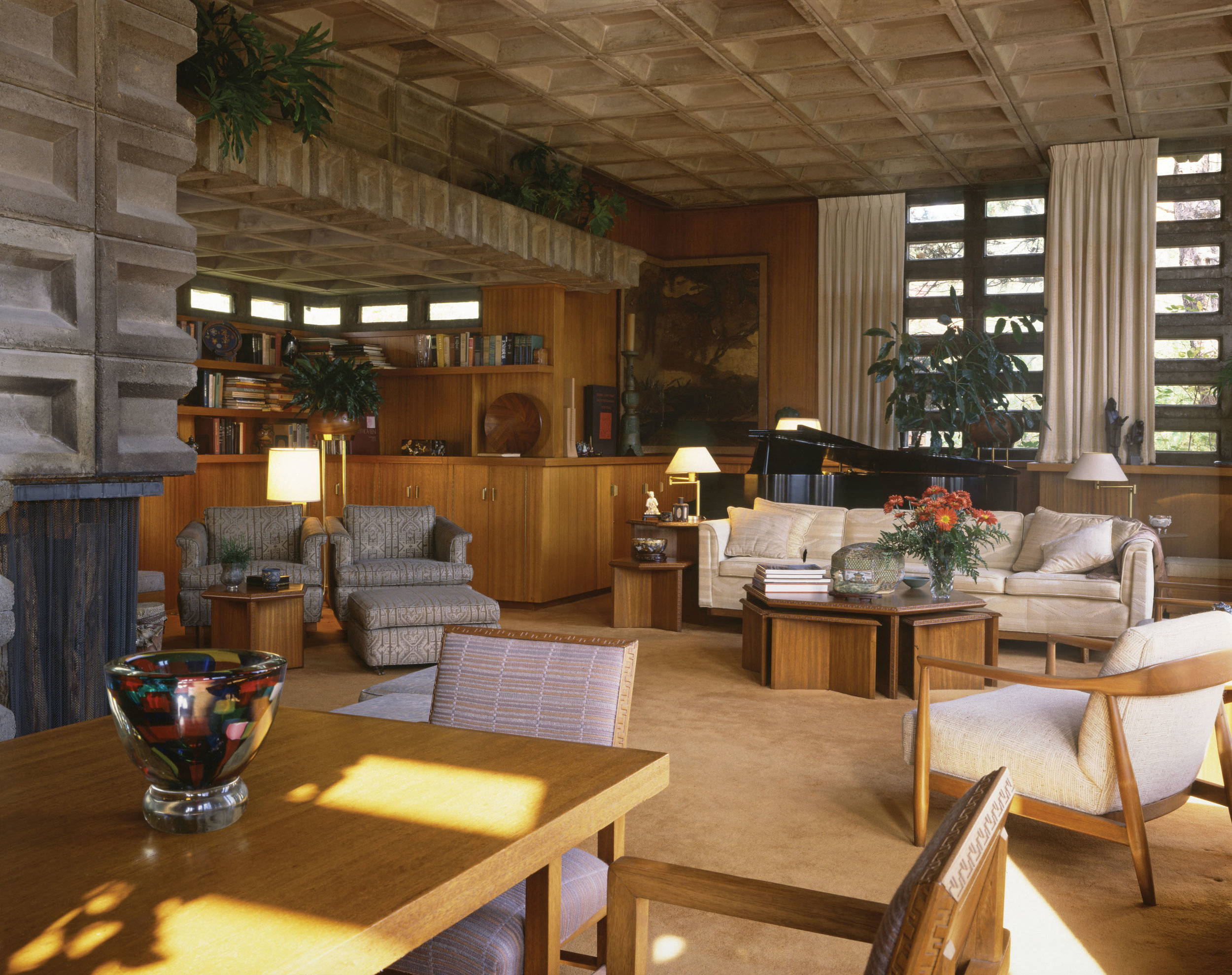 The Gerald Tonkens House
6980 Knoll Rd, Cincinnati, OH
Just over 4 hours driving
It's one of many FLW houses in the Cincinnati area, but it's definitely one of the coolest. The exterior of the "Usonian Automatic" home is made of concrete blocks and more than 400 windows, and the interior is made up of detailed ceilings, an open layout and original mid-century furniture.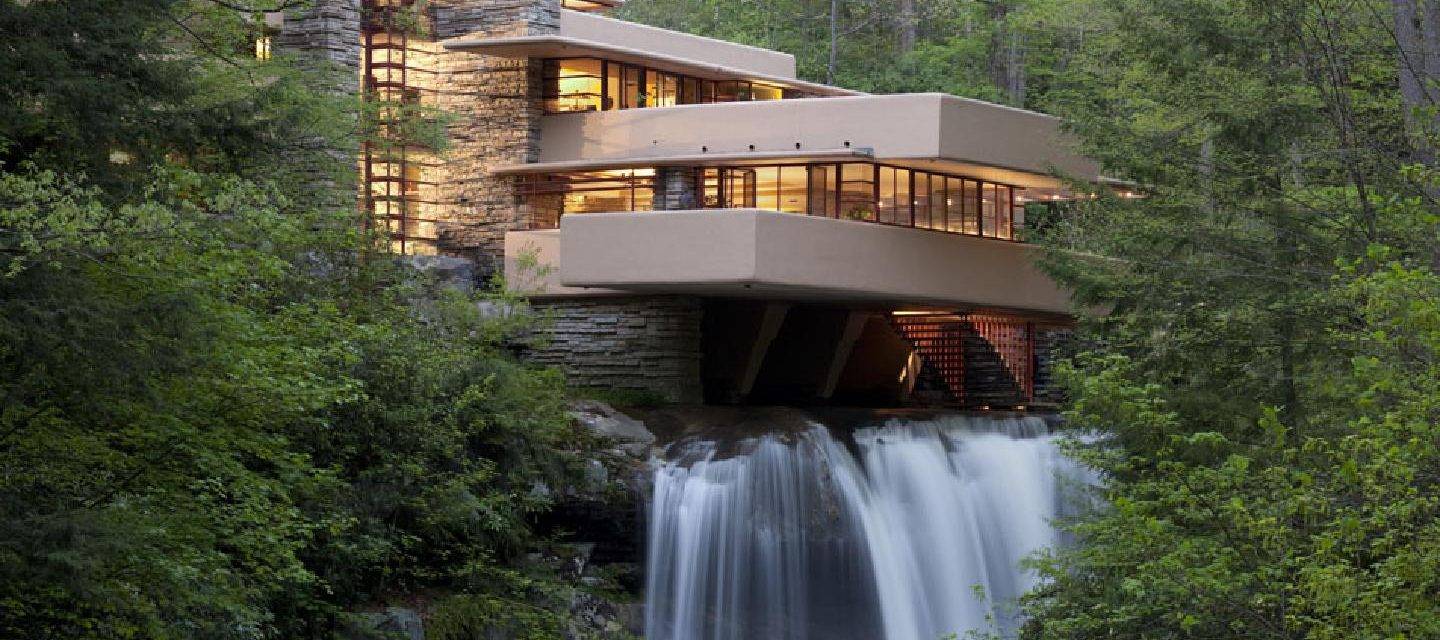 Fallingwater
1491 Mill Run Rd, Mill Run, PA
Just under 9 hours
This one is a far one, but if you're making the drive to a Northern city like Pittsburgh, New York or Philadelphia, it's well worth the stop to see the most iconic home in American history.
---